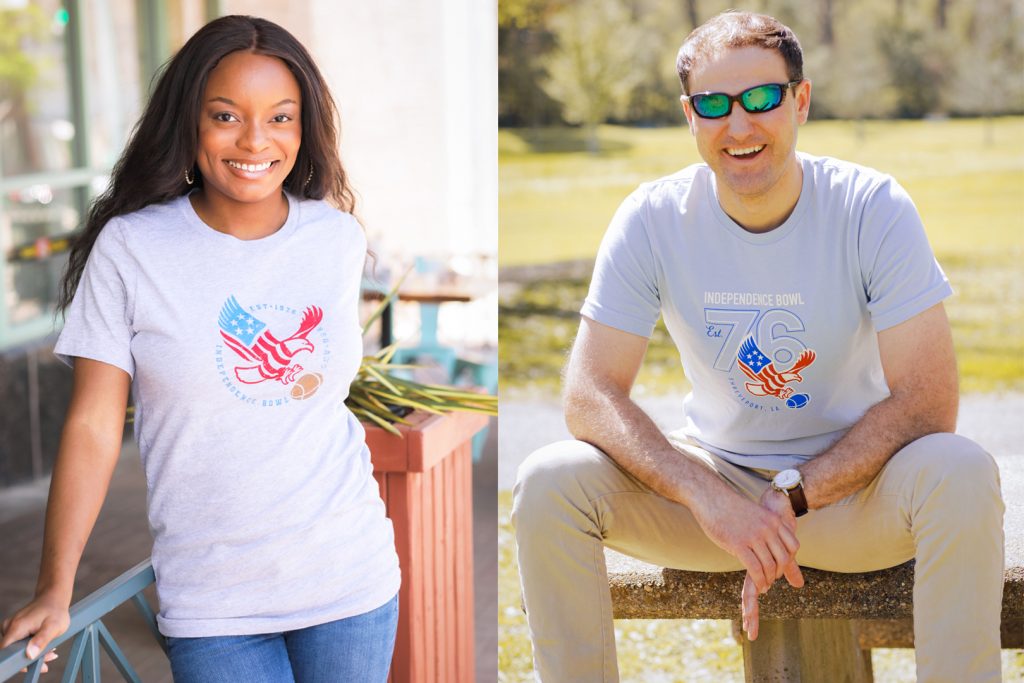 Vintage INdependence Bowl Shirts
These limited edition graphic tees, designed by Pelican Parish local artist Jeremy Johnson, draw inspiration from program covers and game posters from the Independence Bowl's storied 45-year history. A first run of orders will be fulfilled at the end of April, and a second and final run of orders will be fulfilled at the end of the May. Shirt orders before April 30th will be sent to the printer for production and we will notify you when your order is ready for pickup or delivery. Shirt orders before May 31st will be fulfilled the same way. Once the 2nd run is complete these are gone forever so don't wait!
Merchandise
Get all your Independence Bowl gear at the official online store of the Independence Bowl! Team IP entered a multi-year partnership with the Independence Bowl in 2018 to become the exclusive provider of custom merchandise, branded apparel and digital services including e-commerce for the Independence Bowl.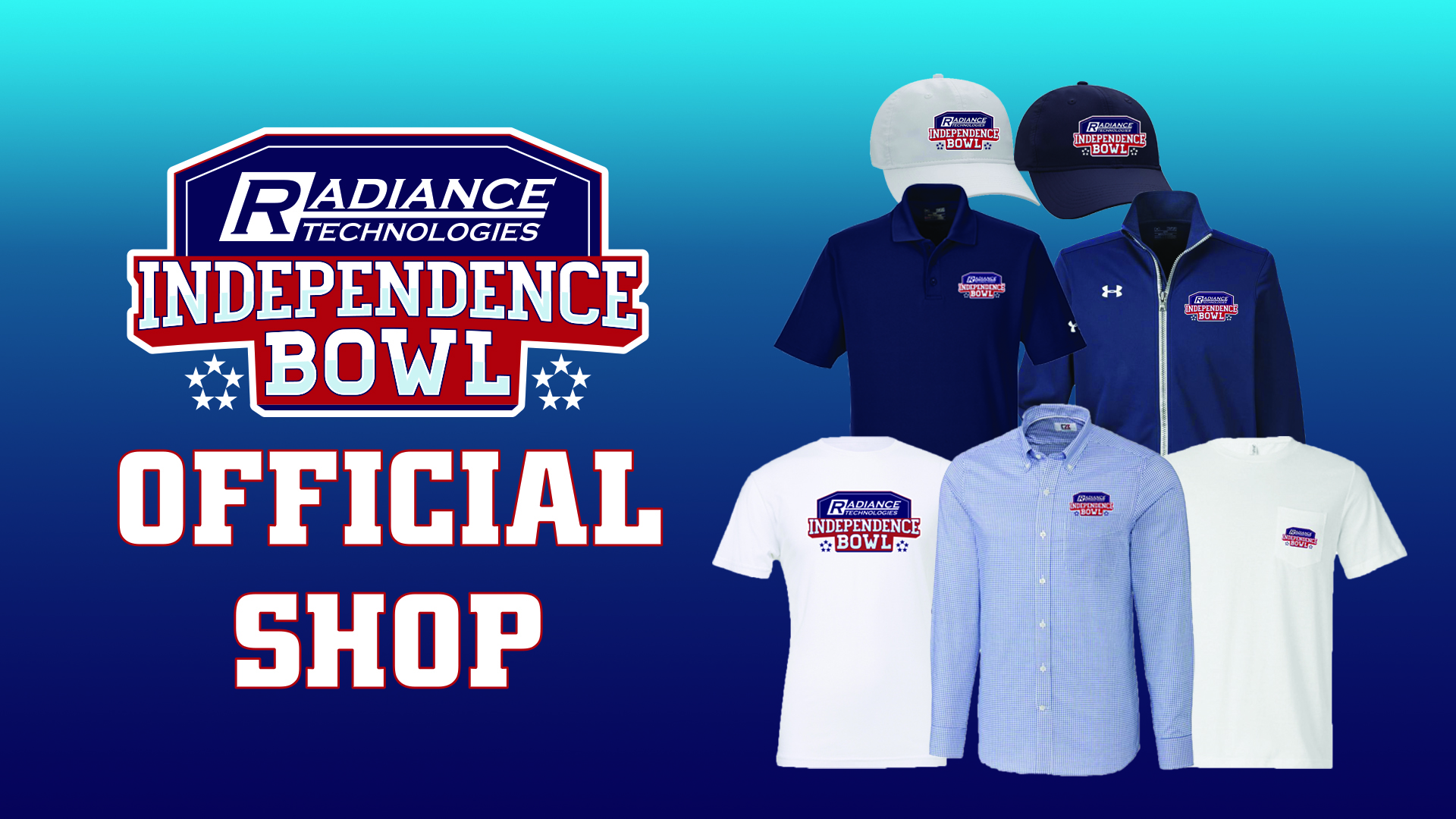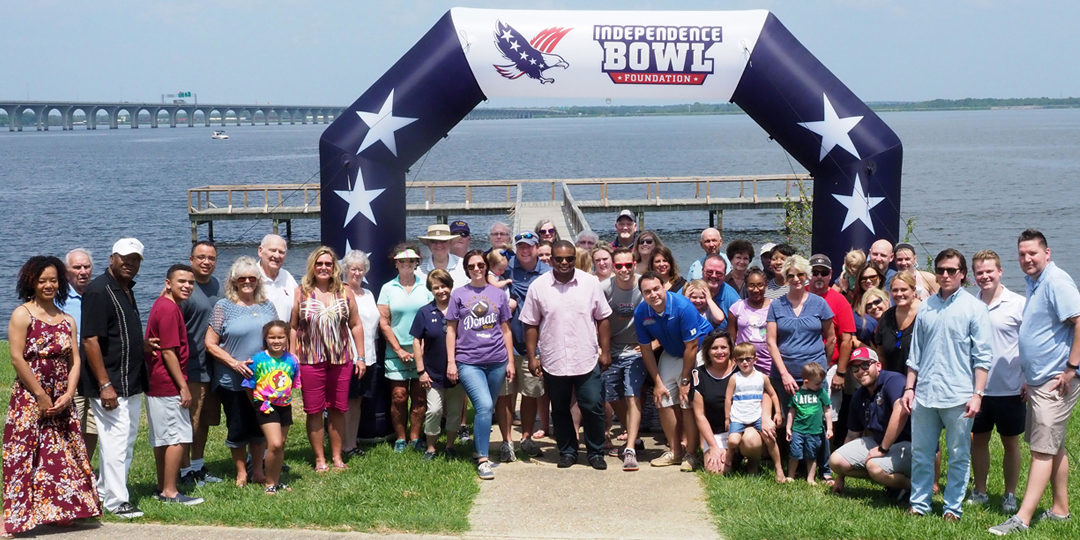 Independence Bowl Foundation membership
Become a member of the Independence Bowl Foundation today! For as low as $200, you can help support Shreveport-Bossier City's annual postseason game, while enjoying the endless perks!
Foundation Event tickets
The Independence Bowl Foundation is prevalent in the local community throughout the calendar year. Find out about all the events you can attend as a member of the Independence Bowl Foundation, including the Annual Crawfish Boil, Member Family Fish Fry and more!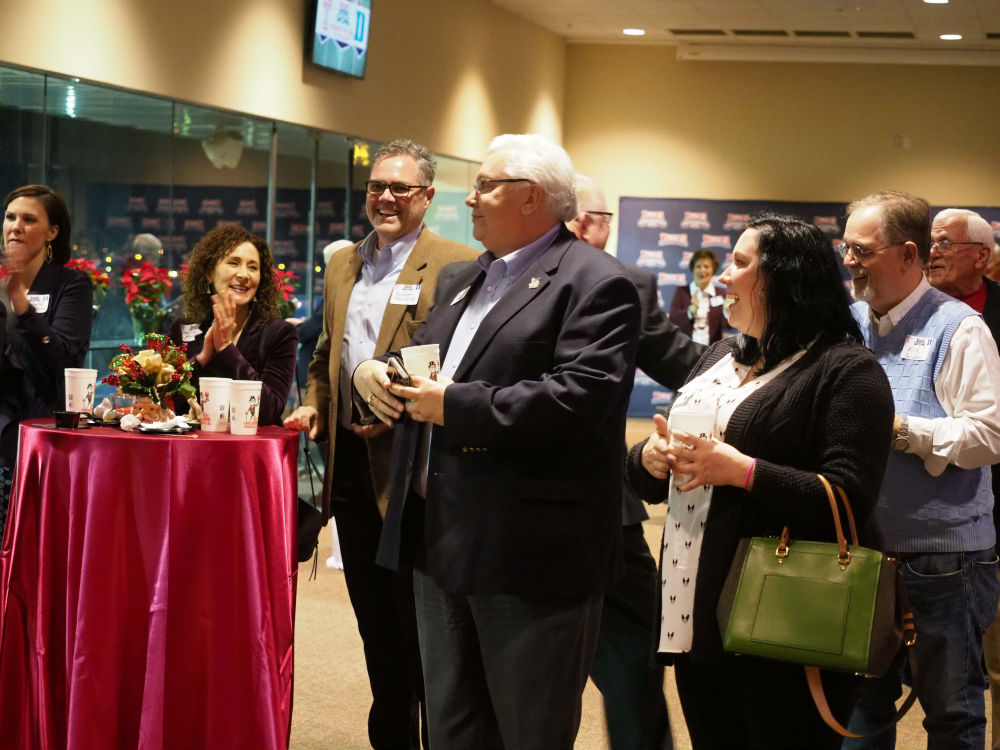 Fan Event Tickets
The fans are what makes the Independence Bowl so great! Get your tickets for all the Independence Bowl's fan events, including the Kickoff Dinner, Big Game Show, FCA Breakfast and much more!
Independence Bowl Foundation
P.O Box 1723, Shreveport LA 71166  |  401 Market Street, Shreveport, LA 71101  |  318.221.0712