1st & Give Charity Flag Football Tournament
Saturday, May 6, 2023 | Independence Stadium 
The Independence Bowl Foundation hosted its annual 1st & Give Charity Flag Football Tournament on Saturday, May 6 at Independence Stadium.
The tournament raised $3,800 for five local non-profit organizations – including Gingerbread House, Community Support Programs, Camp Rainman of Northwest Louisiana, Christ Fit Gym and Arc Caddo-Bossier. Teams were formed by local businesses and organizations – including Firetech Systems, KSLA News 12 and Barksdale Air Force Base.
Each team playing in the tournament designated a non-profit that they would be competing on behalf of to raise money for that organization. The $350 registration fee for each team was donated directly to their charity, and an additional $1,000 was donated to the winning team's charity. For the third consecutive year, Community Support Programs took home first place and the grand prize of $1,350.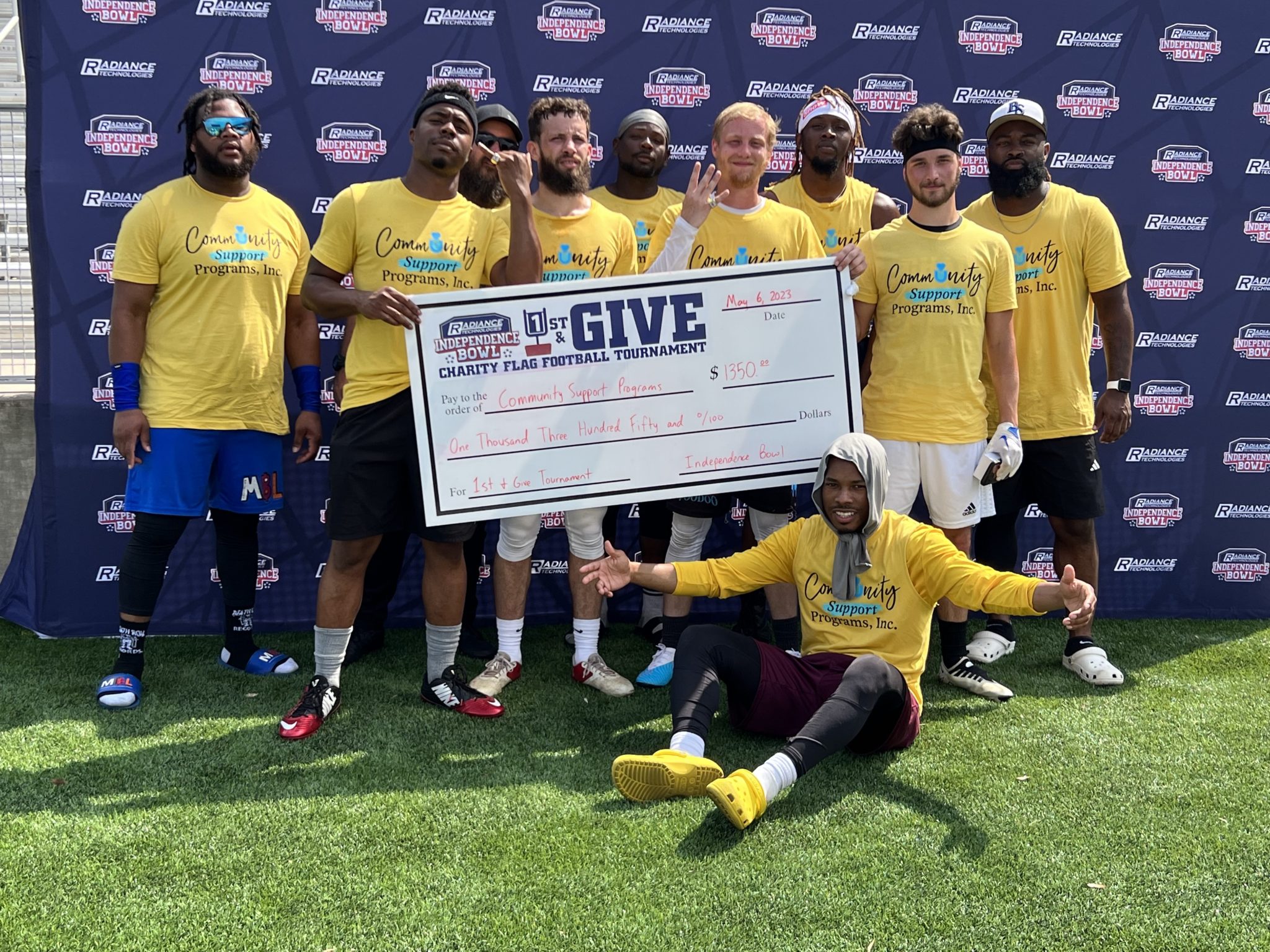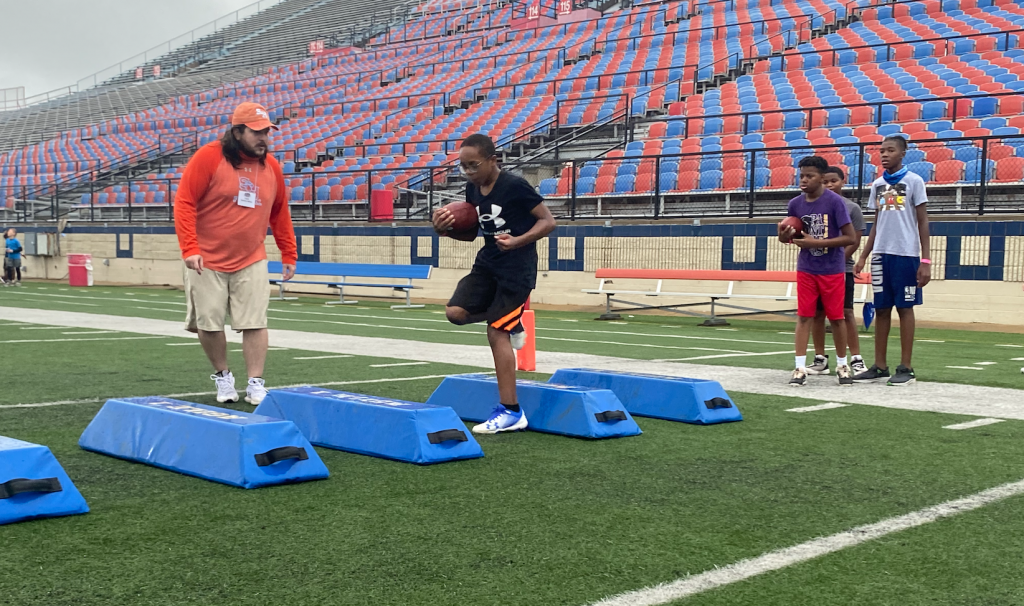 Youth FOOTBALL Clinic
Saturday, June 3, 2023 | Independence Stadium
The 12th annual Independence Bowl Youth Football Clinic hit the field on Saturday, June 3, 2023 at Independence Stadium! The annual clinic is FREE for boys and girls aged 5-13 (incoming 8th graders). All participants received a free meal and t-shirt at the conclusion of the event.
Campers got a chance to learn from Centenary head coach Byron Dawson and coaches from Louisiana Tech, Northwestern State, Sam Houston State, Southern-Shreveport and Southern Arkansas.
"Show Me Your INdependence" Art Contest
The Independence Bowl started the "Show Your Independence" Art Contest 10 years ago, which asks local elementary school kids to draw what the word "Independence" means to them. Winners are selected from each grade level at each school and given two tickets to the game, and their artwork is put on display at Independence Stadium during the game.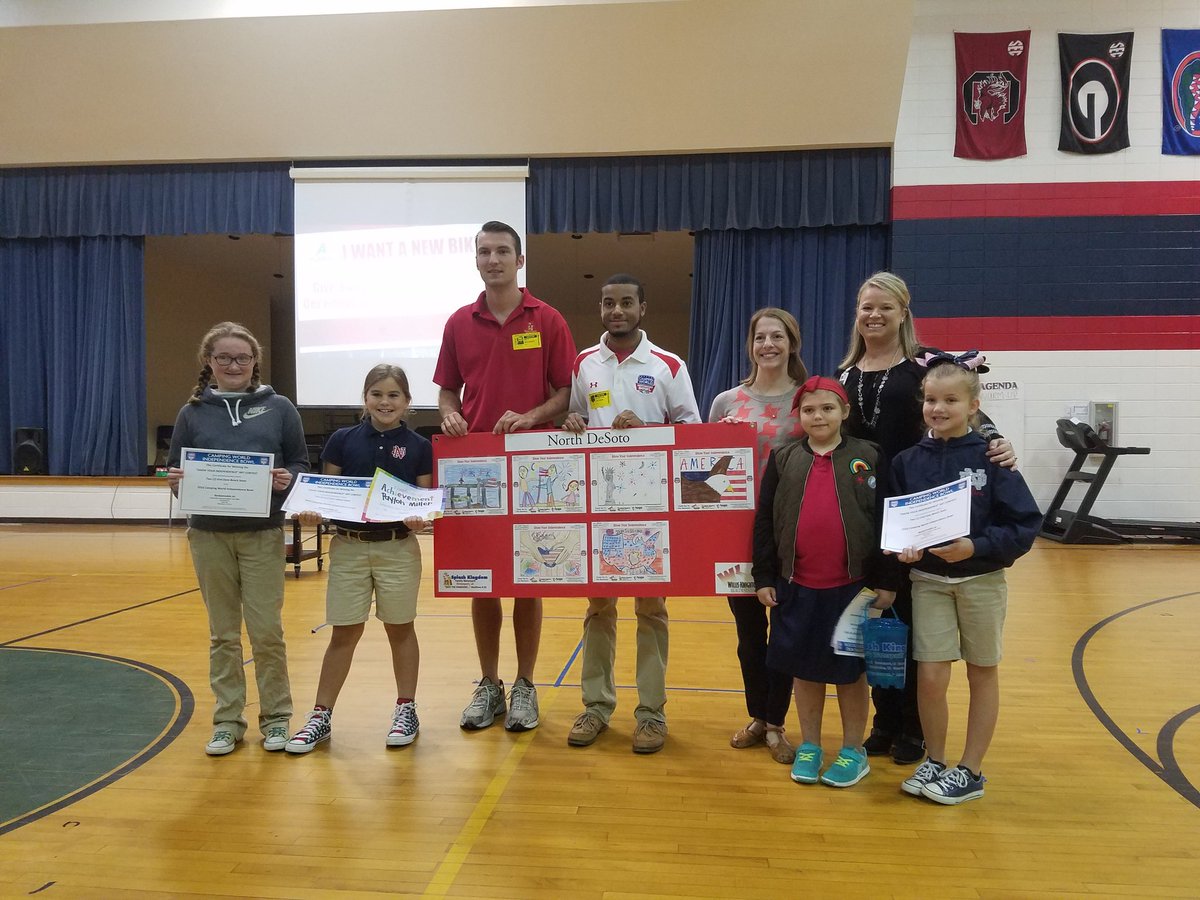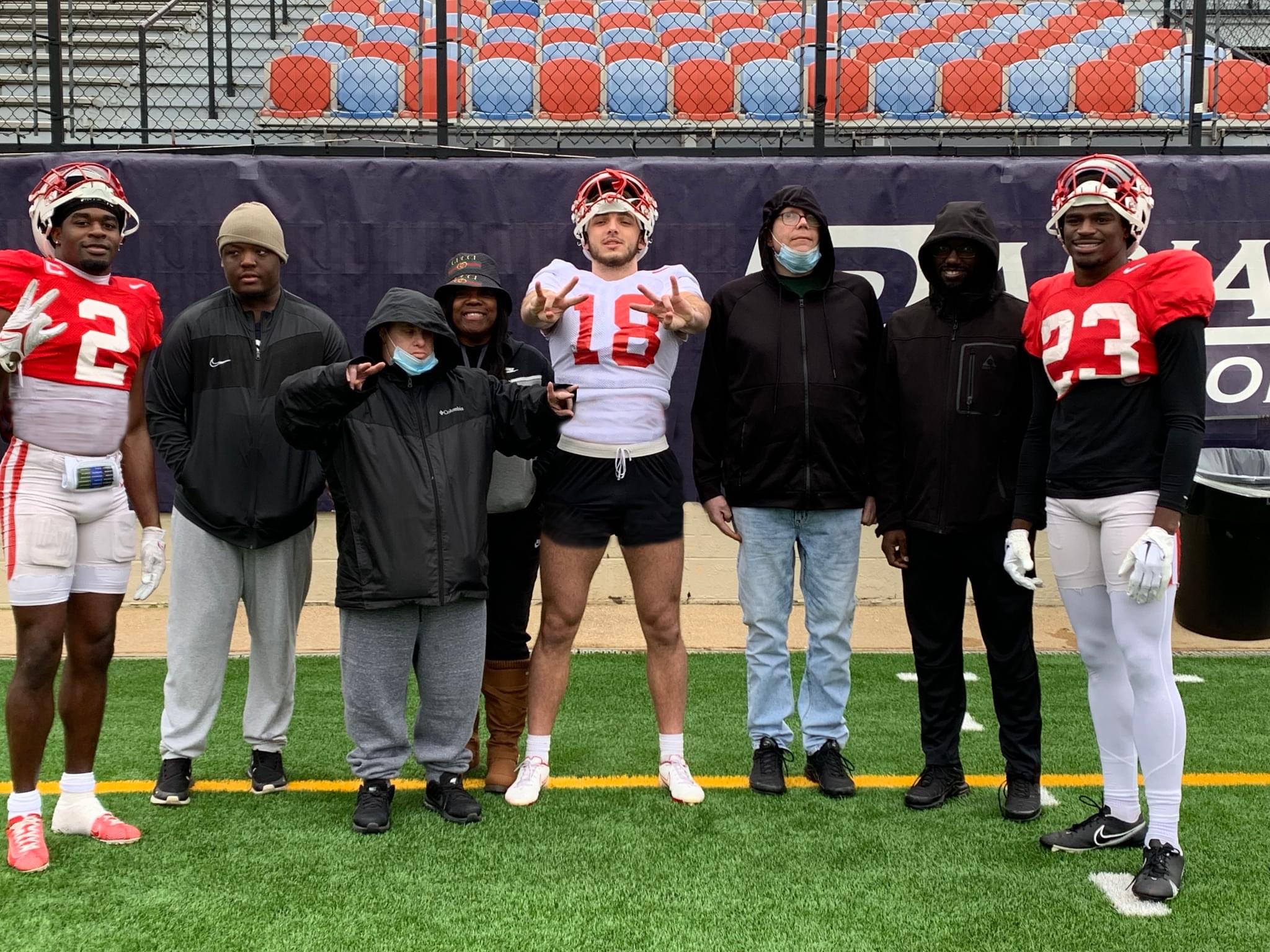 Non-profit Visits
Players and coaches from both teams get involved in the community during bowl week. An annual highlight for the players, they visit with residents of Holy Angels and the Arc Caddo-Bossier, tour Barksdale Air Force Base and visit with active members of the military, and more!
Independence Bowl Foundation
P.O Box 1723, Shreveport LA 71166  |  401 Market Street, Shreveport, LA 71101  |  318.221.0712