Omar N. Bradley "Spirit of Independence" Award
This prestigious award has been given out annually at the Independence Bowl after the Sports Foundation directors decided to recognize an outstanding American citizen with the "Spirit of Independence Award". The first recipient was General Omar N. Bradley, the only living five-star general in the United States at that time. The following year, and until his death, General Bradley presented the "Spirit of Independence Award" to his fellow recipients.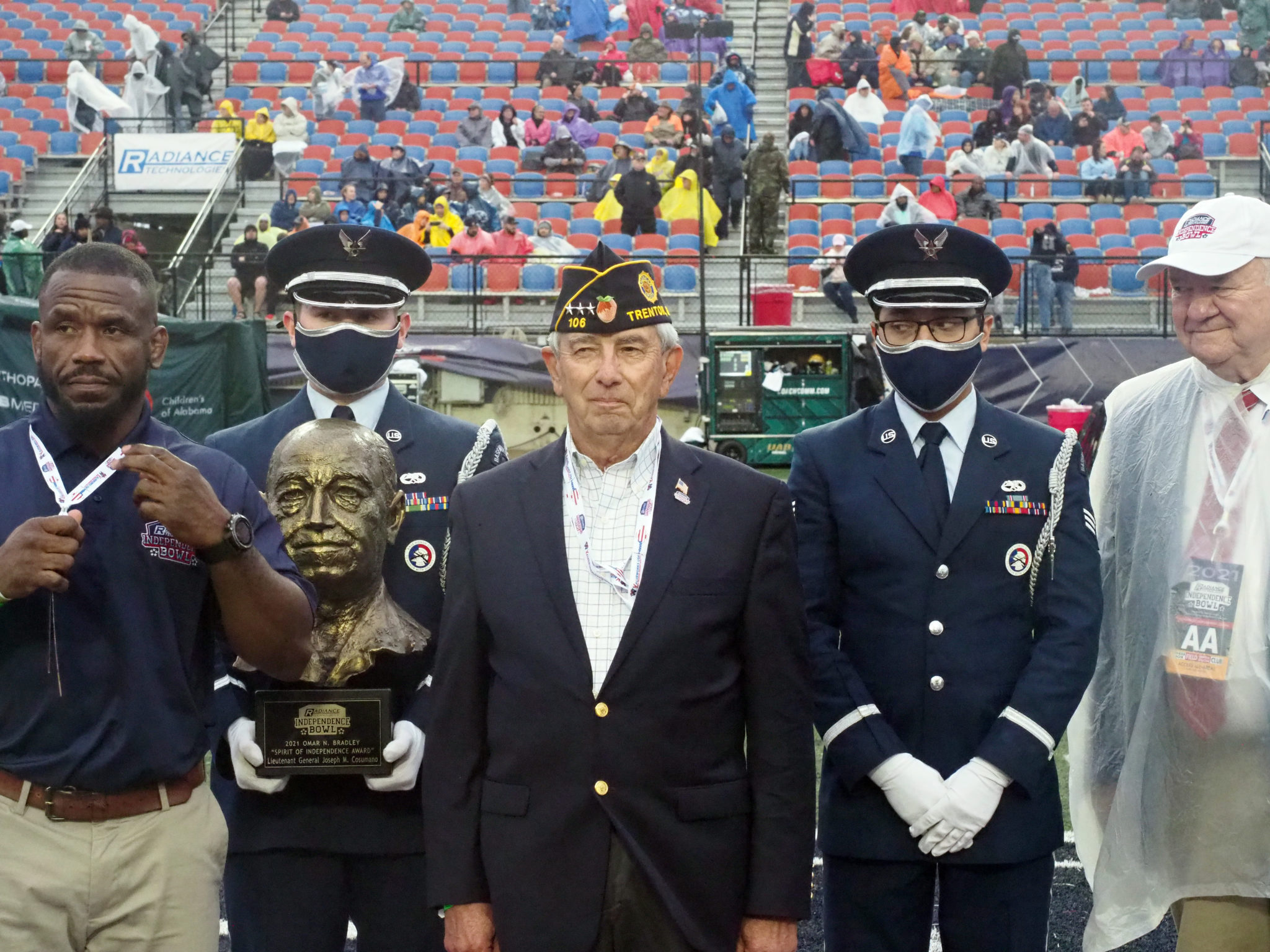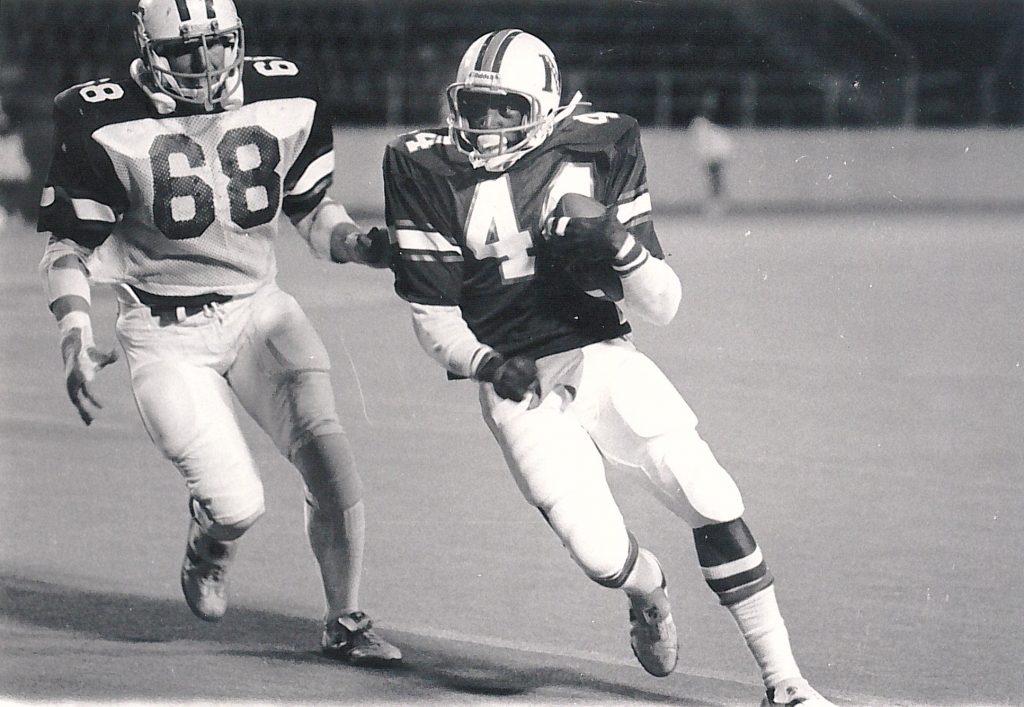 Carl Mikovich "Sportsperson of The Year" Award
Joe Delaney was honored in 2021 as the Carl Mikovich Sportsperson of the Year. Many of the greatest athletes from Shreveport-Bossier City area have been honored with the award – including NFL players Dak Prescott (2019) and Arnaz Battle (2002); pro tennis player Ryan Harrison (2018); pro golfers Hal Sutton (1983), David Toms (1997) and Sam Burns (2014); sportscaster Tim Brando (1992); MLB players Todd Walker (1998) and Scott Baker (2007).
Hall of Honor
Inductees of the Independence Bowl Foundation Hall of Honor are former players and coaches who participated in the Independence Bowl and went on to achieve personal and professional success both on and off the field.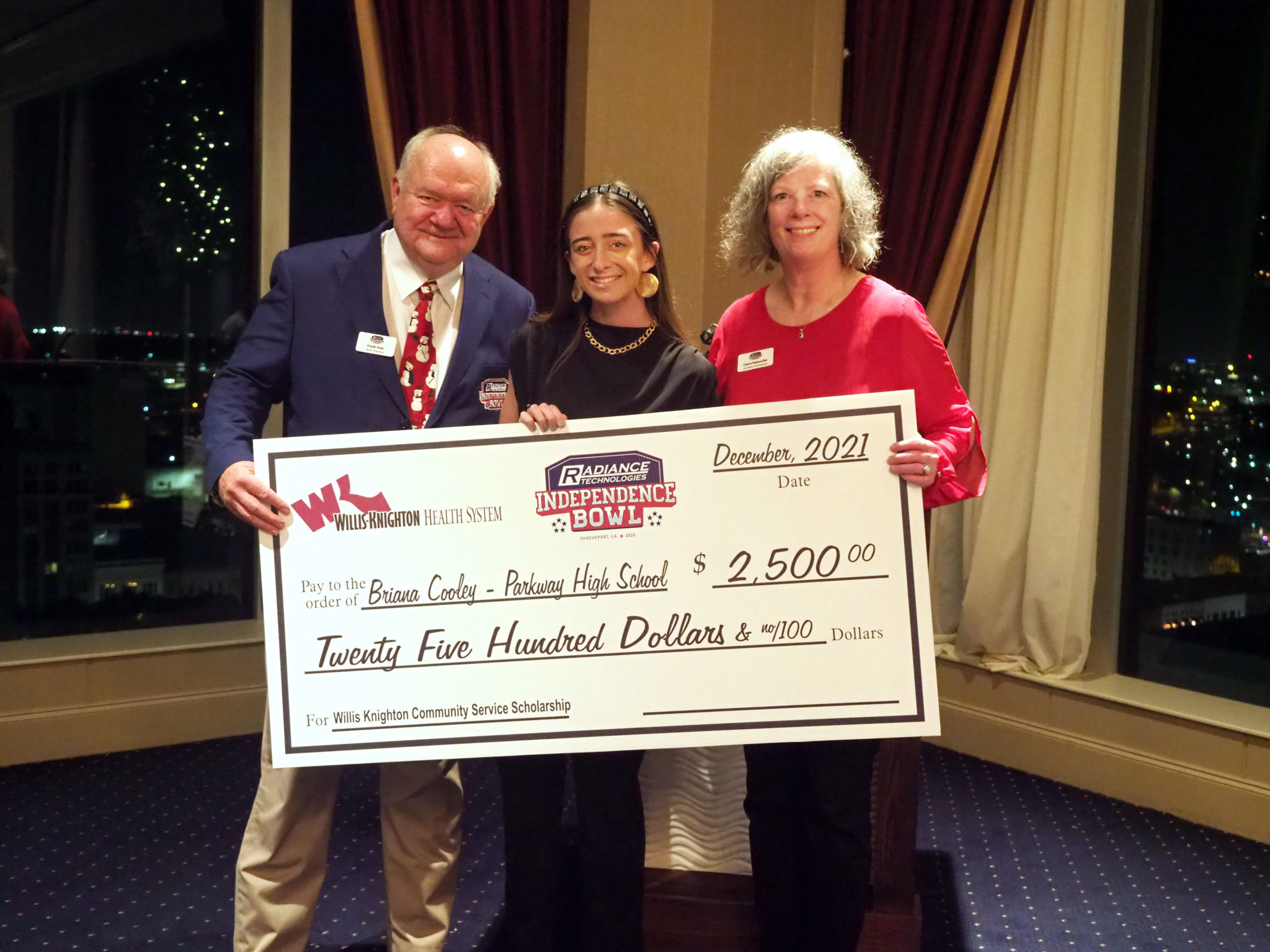 Willis-Knighton Health System Community Service Scholarship
Each year, the Independence Bowl Foundation, in conjunction with Willis-Knighton Health System, awards a $2,500 scholarship each to one Caddo Parish and one Bossier Parish graduating senior. The scholarship is awarded based not only on academic success, but also on a commitment to improving their community through service. $80,000 in scholarships have been awarded in the first 16 years of the program.
Independence Bowl Foundation
P.O Box 1723, Shreveport LA 71166  |  401 Market Street, Shreveport, LA 71101  |  318.221.0712