Nine Independence Bowl Alumni Selected in 2023 NFL Draft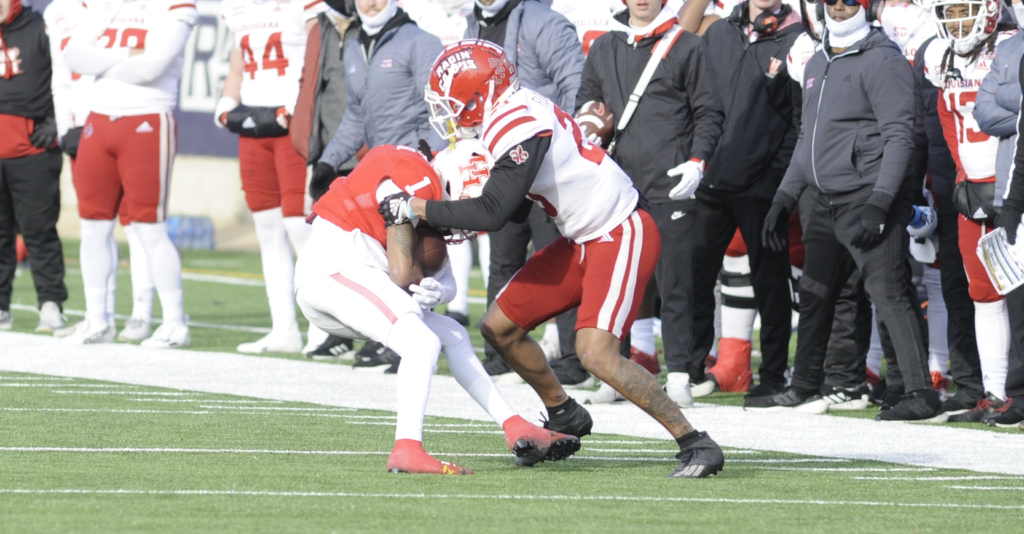 SHREVEPORT, La. (May 1, 2023) – The 2023 NFL Draft was in the sporting world's spotlight this past weekend in Kansas City, and the Radiance Technologies Independence Bowl had plenty of connection, as nine former Independence Bowl players heard their names called in the seven-round draft.
Below is the list of Radiance Technologies Independence Bowl alumni who were drafted in the 2023 NFL Draft:
Nathaniel Dell (WR – Houston, 2022): 3rd round (69th overall) by the Houston Texans
Blake Freeland (OT – BYU, 2021): 4th round (106th overall) by the Indianapolis Colts
Clayton Tune (QB – Houston, 2022): 5th round (139th overall) by the Arizona Cardinals
Will Mallory (TE – Miami, 2019): 5th round (162nd overall) by the Colts
Puka Nacua (WR – BYU, 2021): 5th round (177th overall) by the Los Angeles Rams
DeWayne McBride (RB – UAB, 2021): 7th round (222nd overall) by the Minnesota Vikings
Nesta Jade Silvera (DT – Miami, 2019): 7th round (231st overall) by the Las Vegas Raiders
DJ Ivey (CB – Miami, 2019): 7th round (246th overall) by the Cincinnati Bengals
Gervarrius Owens (DB – Houston, 2022): 7th round (254th overall) by the New York Giants
Dell led off the list that includes two of his Houston teammates – Tune, the 2022 Offensive Player of the Game, and Owens. The 2022 Houston Cougars tied the 2019 Miami Hurricanes with the most players selected, with three. 2021 BYU had two players selected, while 2021 UAB had one.
The Colts were the only NFL team to select multiple former Independence Bowl players, selecting Freeland in the fourth round and Mallory in the fifth round. These nine players will join the extensive list of Independence Bowl alumni currently playing at football's highest level. Nearly 100 former Independence Bowl players appeared on an NFL roster last season.
ABOUT THE RADIANCE TECHNOLOGIES INDEPENDENCE BOWL™
Established in 1976, the Radiance Technologies Independence Bowl™ is college football's 11th most-historic bowl game – celebrating its 47th edition in 2023. The Houston Cougars defeated the Louisiana Ragin' Cajuns 23-16 in the 46th playing of the bowl in 2022. The Independence Bowl Foundation announced a one-year extension with Radiance Technologies – ensuring they will be the title sponsor through 2025. The bowl's conference, team, and television agreements also run through the 2025 season. Army West Point and BYU are slated to match up against a rotation of the Pac-12 Conference, American Athletic Conference and Conference USA, which will be televised on an ESPN network.
The Independence Bowl Foundation is prevalent in the Shreveport-Bossier City area throughout the year, hosting events to help enhance the economic impact and growth of our community. The Mission of the Independence Bowl is to attract and provide quality, nationally recognized football competition oriented to the Ark-La-Tex region. For more information, visit RadianceTechnologiesIndependenceBowl.com or follow the bowl on Facebook, Twitter and Instagram at @IndyBowl.
Independence Bowl Foundation
P.O Box 1723, Shreveport LA 71166  |  401 Market Street, Shreveport, LA 71101  |  318.221.0712