Bryan Roppolo Installed as 2023 Independence Bowl Foundation Chair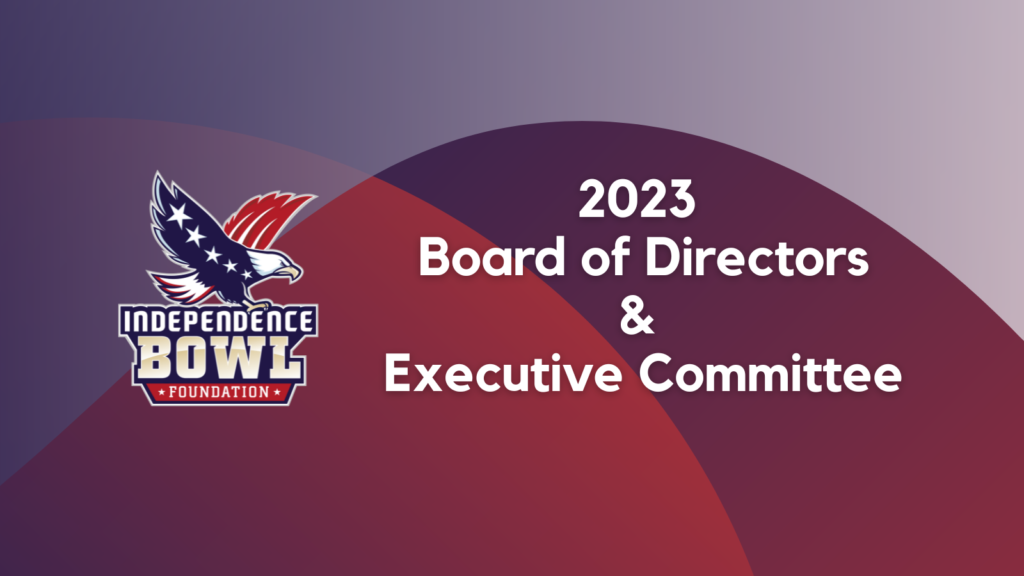 SHREVEPORT, La. (March 13, 2023) – Bryan Roppolo, owner of Roppolo's Insulation, was installed as the 2023 Chair of the Independence Bowl Foundation at the organization's Annual Membership Meeting on Thursday, March 9. Roppolo took over for the past chair, Rob Rubel, on the same night that the Independence Bowl Foundation also voted in the new executive committee and board of directors.
Roppolo owns Roppolo's Insulation – a locally owned family business. His father started the business in 1975 as a part-time job, and Bryan took over the business when he finished college in 1998. He has developed the company into what it is now with his family and supervisors, who are also his lifelong friends.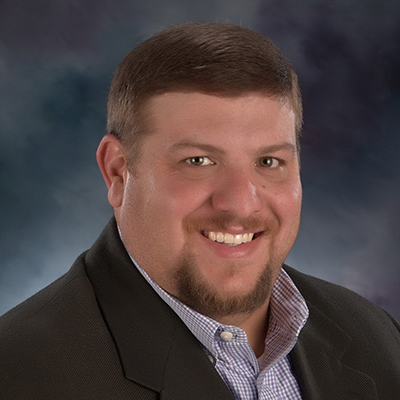 Bryan is actively involved in several groups in town. He is a Shreveport Downtown Lions Club member, serving two terms as past President, and a Shreveport River Bend Rotary Club member – participating in various community projects with both organizations.
Each of these groups has many different directions to help the community, and he feels blessed to be a part of each, but Giving BAK is truly Roppolo's passion. Bryan is a founding member of the Giving BAK Foundation – a non-profit organization that works with local churches after natural disasters to provide food for the community and first responders. The team and volunteers travel across the United States to cook and provide hot meals in times of need. He feels this program is very rewarding and knows how much it means to those victims who have lost everything. A good hot meal can change their day or outlook on the situation. 
Bryan has been a member of the Independence Bowl Foundation for over 10 years, serving on the hospitality committee. He is married to his wife, Amy, and they have two children, Emma and Ava. They are active members of their local church and enjoy coaching their girls' softball teams in their spare time.
Listed below is the full 14-member executive committee for the 2023 Radiance Technologies Independence Bowl:
Chair: Bryan Roppolo (Roppolo's Insulation)
Vice Chair: Claire Rebouche (Willis-Knighton Health System)
1st-Vice Chair: Sarah Giglio (Gilmer & Giglio)
2nd-Vice Chair: Keith Burton (Caddo Parish Public Schools)
Treasurer: Bert Schmale (Home Federal Bank)
Secretary: Scott Wysong (Wysong Brand Solutions, LLC)
Immediate Past Chair: Rob Rubel (Firetech Systems)
Three-Year Term: Doug Bland (Bland Agency, Inc.)
Three-Year Term: Cindy Smith (Kalmbach Smith Meadows)
Two-Year Term: Tammy Daniels
Two-Year Term: Michael Melerine (Seabaugh & Sepulvado Attorneys at Law)
One-Year Term: Jim Dean (Module X Solutions)
One-Year Term: Tim Wilhite (Wilhite Electric)
Title Sponsor Ex-Officio: Gen. Jon Ellis (Radiance Technologies)
17 members of the Board of Directors were voted in on a three-year term during the Annual Membership Meeting. There are a total of 49 members serving Board of Director terms ranging from one to three years, as well as 32 members as Life Directors. The full Board of Directors can be found at https://www.radiancetechnologiesindependencebowl.com/team/#board.
ABOUT THE RADIANCE TECHNOLOGIES INDEPENDENCE BOWL™
Established in 1976, the Radiance Technologies Independence Bowl™ is college football's 11th most-historic bowl game – celebrating its 47th edition in 2023. The Houston Cougars defeated the Louisiana Ragin' Cajuns 23-16 in the 46th playing of the bowl in 2022. The Independence Bowl Foundation announced a one-year extension with Radiance Technologies – ensuring they will be the title sponsor through 2025. The bowl's conference, team, and television agreements also run through the 2025 season. Army West Point and BYU are slated to match up against a rotation of the Pac-12 Conference, American Athletic Conference and Conference USA, which will be televised on an ESPN network.
The Independence Bowl Foundation is prevalent in the Shreveport-Bossier City area throughout the year, hosting events to help enhance the economic impact and growth of our community. The Mission of the Independence Bowl is to attract and provide quality, nationally recognized football competition oriented to the Ark-La-Tex region. For more information, visit RadianceTechnologiesIndependenceBowl.com or follow the bowl on Facebook, Twitter and Instagram at @IndyBowl.
Independence Bowl Foundation
P.O Box 1723, Shreveport LA 71166  |  401 Market Street, Shreveport, LA 71101  |  318.221.0712