Bowl Completes Staff with Hires of Jeanne Billings and Avrielle Steward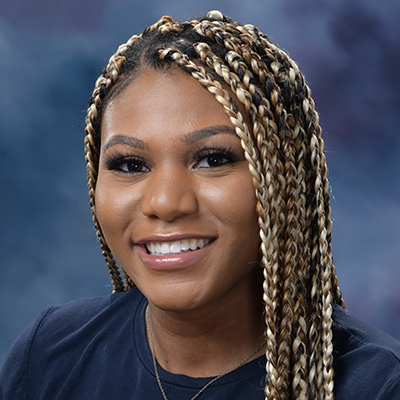 SHREVEPORT, La. (Sept. 12, 2022) – The Radiance Technologies Independence Bowl finalized the filling of open staff positions with the recent hirings of Avrielle Steward as Ticket Manager and Jeanne Billings as Director of Partnership Development.
Steward joined the Independence Bowl Staff as the Ticket Manager in July 2022 after serving as the Assistant Director of Revenue Generation at Louisiana Tech University. In that position, she oversaw Premium Sales and Service. Prior to working at Louisiana Tech, she was an Operations Assistant for the Greater New Orleans Sports Foundation and the R & L Carriers New Orleans Bowl. The Independence, La. native earned her bachelor's degree in Sport Administration from Louisiana State University in 2018 and her master's degree in Nonprofit Administration from Louisiana State University Shreveport in 2020.
Avrielle takes over as the new lead ticket contact for the Radiance Technologies Independence Bowl. With vast knowledge of various ticketing platforms and ticket sales trends, Steward is now heading the Radiance Technologies Independence Bowl's ticket sales and operations. 
Billings joined the Independence Bowl Staff as the Director of Partnership Development in August 2022. She will be tasked with leading the efforts of corporate partnership development of the bowl, as well as membership development of the Independence Bowl Foundation. She will also lead the way in sponsorship fulfillment and work alongside game management committee members and new partners Venue Edge to create an entertaining game day experience for Radiance Technologies Independence Bowl fans.
Prior to joining the team, she served 13 years in the United States Air Force as a Missile and Space Electronic Maintenance Craftsman. During her assignments to Minot Air Force Base in North Dakota and Barksdale Air Force Base, Billings held positions of leadership directing the specialized maintenance for some of the nation's most lethal weapons. As a Noncommissioned Officer, she earned positions as a Team Chief and manager of a mission essential analytics section. In the latter part of her Air Force career, she managed the Special Access Program Security Office for the 2nd Bomb Wing where she imposed safeguards and access requirements for Global Strike Command's sensitive information.
Billings has earned a degree in Electronic Systems Technology and is currently working to complete a Bachelor Degree program in Homeland Security. She also holds program certificates in leadership and project management. Moving around with her parents who also served in the Air Force, she claims Gulfport, Miss. as her hometown. 
To contact Jeanne Billings about corporate partnership options or joining the Independence Bowl Foundation, email her at [email protected]. To purchase tickets for the 2022 Radiance Technologies Independence Bowl on Friday, December 23 or for ticketing questions, contact Avrielle Steward at [email protected].
ABOUT THE RADIANCE TECHNOLOGIES INDEPENDENCE BOWL™:
Established in 1976, the Radiance Technologies Independence Bowl™ is the nation's 11th-oldest bowl game, and the 46th edition will be played on Friday, December 23, 2022 at 2 p.m. CT between Army West Point and a team form the American Athletic Conference. The UAB Blazers defeated the No. 13 BYU Cougars 31-28 in the 45th Radiance Technologies Independence Bowl on Saturday, December 18, 2021. The Independence Bowl Foundation announced a one-year extension with Radiance Technologies – ensuring they will be the title sponsor through 2025. The bowl's conference and team agreements, as well as the television agreement, also run through the 2025 season. Army West Point and BYU are slated to matchup against a rotation of the Pac-12 Conference, American Athletic Conference and Conference USA, which will be televised on an ESPN network.
The Independence Bowl Foundation is prevalent in the Shreveport-Bossier City area throughout the year, hosting events to help enhance the economic impact and growth of our community. The Mission of the Independence Bowl is to attract and provide quality, nationally recognized football competition oriented to the Ark-La-Tex region. For more information, visit RadianceTechnologiesIndependenceBowl.com or follow the bowl on Facebook, Twitter and Instagram at @IndyBowl.
Independence Bowl Foundation
P.O Box 1723, Shreveport LA 71166  |  401 Market Street, Shreveport, LA 71101  |  318.221.0712