Erik Evenson Elevated to Director of Communications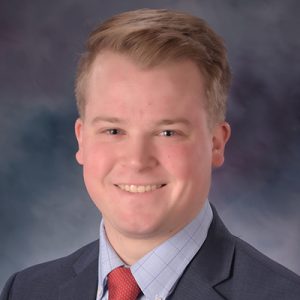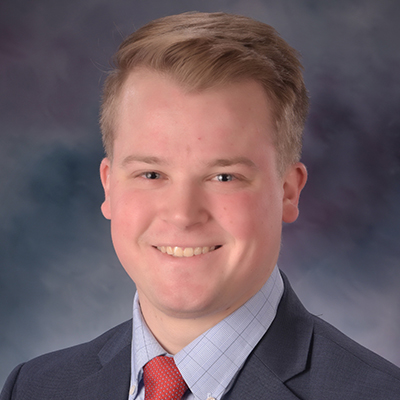 SHREVEPORT, La. (March 28, 2022) – After nearly four years as a member of the Radiance Technologies
Independence Bowl and Independence Bowl Foundation staff, Erik Evenson has been elevated to the role of Director of Communications.
Serving the past three and a half years as the Director of Media and Community Relations, Evenson will continue to lead the media and community relations efforts of the Bowl and Independence Bowl Foundation. With the departure of former Director of Marketing and Memberships, Logan Lewis to be the Executive Director of the Red River Revel, Evenson will now also be tasked with leading all communications and messaging efforts of the organization – including all communications, marketing and advertising, and digital and social media.
At 28, Evenson will embark on his fifth year with the Independence Bowl in August 2022, and he has helped advance the bowl's media relations efforts over the past three and a half years. In his time with the Bowl, Evenson created the Inside the I-Bowl Podcast and Newsletter series, which have increased the exposure of the organization. He has also continued to enhance aspects of media relations – such as releases and stories, social media content, website and online content, publications and more.
ABOUT THE RADIANCE TECHNOLOGIES INDEPENDENCE BOWL™:
Established in 1976, the Radiance Technologies Independence Bowl™ is the nation's 11th-oldest bowl game. The UAB Blazers defeated the No. 13 BYU Cougars 31-28 in the 45th Radiance Technologies Independence Bowl on Saturday, December 18, 2021. The Independence Bowl Foundation announced a one-year extension with Radiance Technologies – ensuring they will be the title sponsor through 2025. The bowl's conference and team agreements, as well as the television agreement, also run through the 2025 season. Army West Point and BYU are slated to matchup against a rotation of the Pac-12 Conference, American Athletic Conference and Conference USA, which will be televised on an ESPN network.
The Independence Bowl Foundation is prevalent in the Shreveport-Bossier City area throughout the year, hosting events to help enhance the economic impact and growth of our community. The Mission of the Independence Bowl is to attract and provide quality, nationally recognized football competition oriented to the Ark-La-Tex region. For more information, visit RadianceTechnologiesIndependenceBowl.com or follow the bowl on Facebook, Twitter and Instagram at @IndyBowl.
Independence Bowl Foundation
P.O Box 1723, Shreveport LA 71166  |  401 Market Street, Shreveport, LA 71101  |  318.221.0712