Alan Faneca Named Member of 2021 Pro Football Hall of Fame Class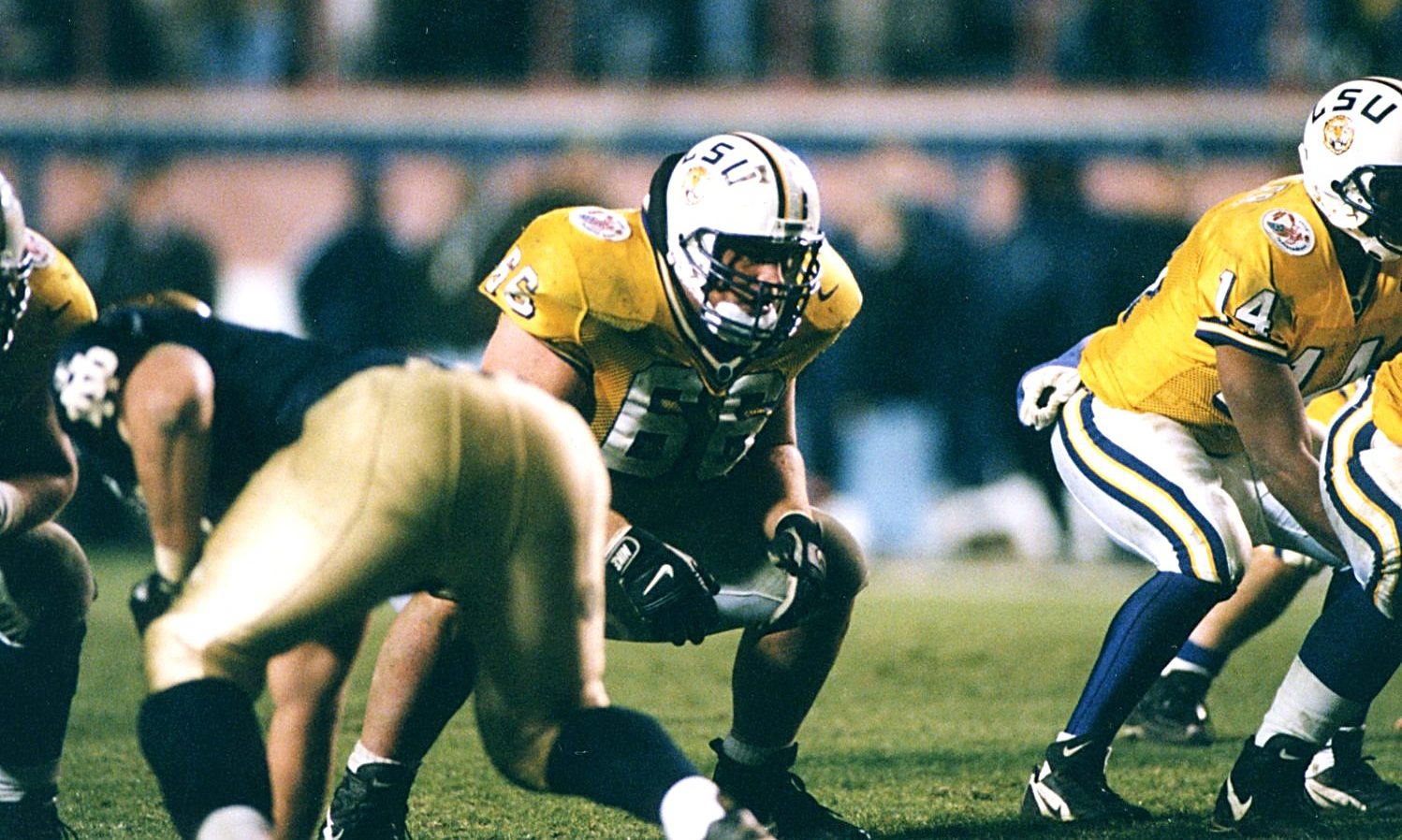 The Pro Football Hall of Fame's Class of 2021 was announced over the past weekend, and the eight-member class includes offensive guard Alan Faneca – who starred for LSU in both the 1995 and 1997 Independence Bowls.
Faneca will become the sixth former Radiance Technologies Independence Bowl player or coach to be inducted into the Pro Football Hall of Fame. Faneca, along with head coach Jimmy Johnson – a member of the 2020 Pro Football Hall of Fame class, will be enshrined during 2021 Pro Football Hall of Fame Enshrinement Week – a multi-day celebration of the newest Hall of Fame Class. Johnson and the 2020 Class will be enshrined on Saturday, August 7, while Faneca and the Class of 2021 will be enshrined on Sunday, August 8.
Faneca played 13 seasons in the NFL across three different franchises – the Pittsburgh Steelers, New York Jets and Arizona Cardinals. He was a first-round pick of the Steelers (26th overall) in the 1998 NFL Draft and only missed one game in his pro career. Faneca was named All-Pro first team six times and second team twice, named All-AFC seven consecutive seasons from 2001-2007, and selected to nine consecutive Pro Bowls. He started in four AFC Championship Games and Super Bowl XL – a Super Bowl victory for the Steelers.
Born in New Orleans, Louisiana, Faneca starred at LSU from 1995-1997. He started all 12 games in 1995 – including the 1995 I-Bowl victory over Michigan State. He was a consensus first-team All-SEC selection and a second-team All-American by the Football News in 1996 as a redshirt sophomore. As a senior, Faneca was a consensus first-team All-American and one of three finalists for the Outland Trophy. His final collegiate game was the 1997 Independence Bowl victory over Notre Dame.
Faneca was inducted into the Independence Bowl Foundation Hall of Honor in 2006, as he started in two I-Bowls – paving the way for two separate 200-yard rushing performances by Kevin Faulk and Rondell Mealey in 1995 and 1997, respectively. Faneca was also named to the Radiance Technologies Independence Bowl All-Time Team – selected in 2019 by media that covers and has covered the bowl to commemorate the 150th season of college football.
Independence Bowl Foundation
P.O Box 1723, Shreveport LA 71166  |  401 Market Street, Shreveport, LA 71101  |  318.221.0712