I-Bowl to Offer Multiple Options for Ticket Buyers and Sponsors of 2020 Game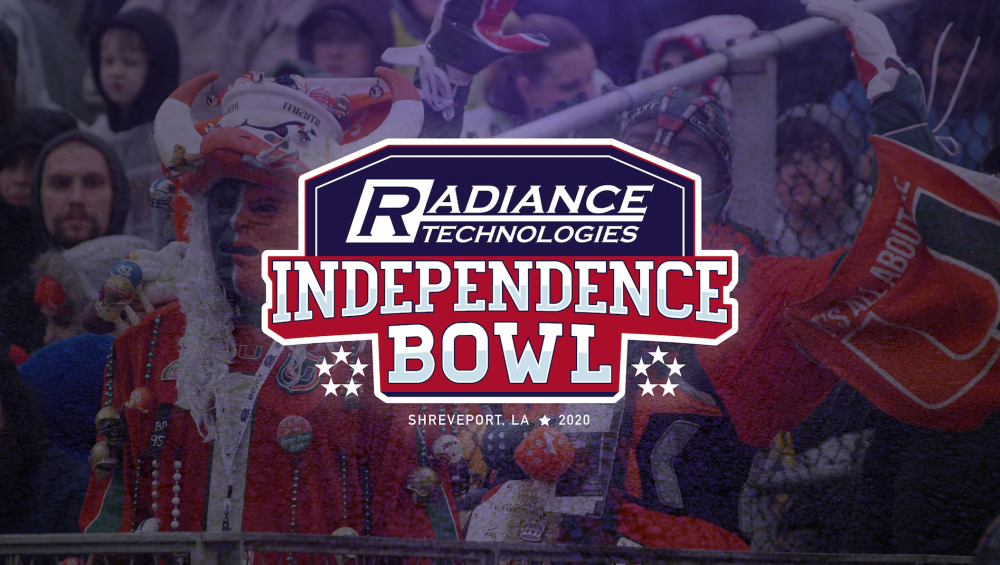 After the announcement that the 2020 Radiance Technologies Independence Bowl will not be played, the Independence Bowl Foundation plans to offer multiple options to ticket buyers and sponsors.
Similar to what a number of universities have offered throughout the 2020 football season, the three options for ticket buyers and sponsors are as follows:
(1) A fully tax-deductible donation to the Independence Bowl Foundation 501(c)3
(2) Rollover of tickets and/or sponsorships to 2021
Fans who renewed tickets for the 2020 game will receive their original seats from 2019.
New ticket buyers will receive comparable seats to their 2020 tickets.
(3) Full refund
The process of contacting ticket buyers and sponsors about which option they would like to exercise will begin on January 4, 2021. If fans would like to confirm which option they would like to take, they can contact the Radiance Technologies Independence Bowl office at 318.221.0712 or by emailing Jeffrey Coye at jcoye@independencebowl.org or Ann Crouch at ann@independencebowl.org.
ABOUT THE RADIANCE TECHNOLOGIES INDEPENDENCE BOWL:
The Radiance Technologies Independence Bowl is the nation's 11th-oldest bowl game – with the 45th edition slated for the 2021 Bowl Season. Louisiana Tech recorded the first shutout in the game's history with a 14-0 victory over Miami in the 44th Independence Bowl on December 26, 2019. The Independence Bowl Foundation announced a five-year agreement with Radiance Technologies to be the game's title sponsor on April 21, 2020 and announced new primary agreements in January 2020 that will bring a rotation of Army West Point and BYU to Shreveport to face off against a rotation of the Pac-12 Conference, American Athletic Conference and Conference USA.
The Independence Bowl Foundation is prevalent in the Shreveport-Bossier City area throughout the year, hosting events to help enhance the economic impact and growth of our community. The Mission of the Independence Bowl is to attract and provide quality, nationally recognized football competition oriented to the Ark-La-Tex region. For more information, visit RadianceTechnologiesIndependenceBowl.com or follow the bowl on Facebook, Twitter and Instagram at @IndyBowl.
Independence Bowl Foundation
P.O Box 1723, Shreveport LA 71166  |  401 Market Street, Shreveport, LA 71101  |  318.221.0712