Update on Super Boil Sunday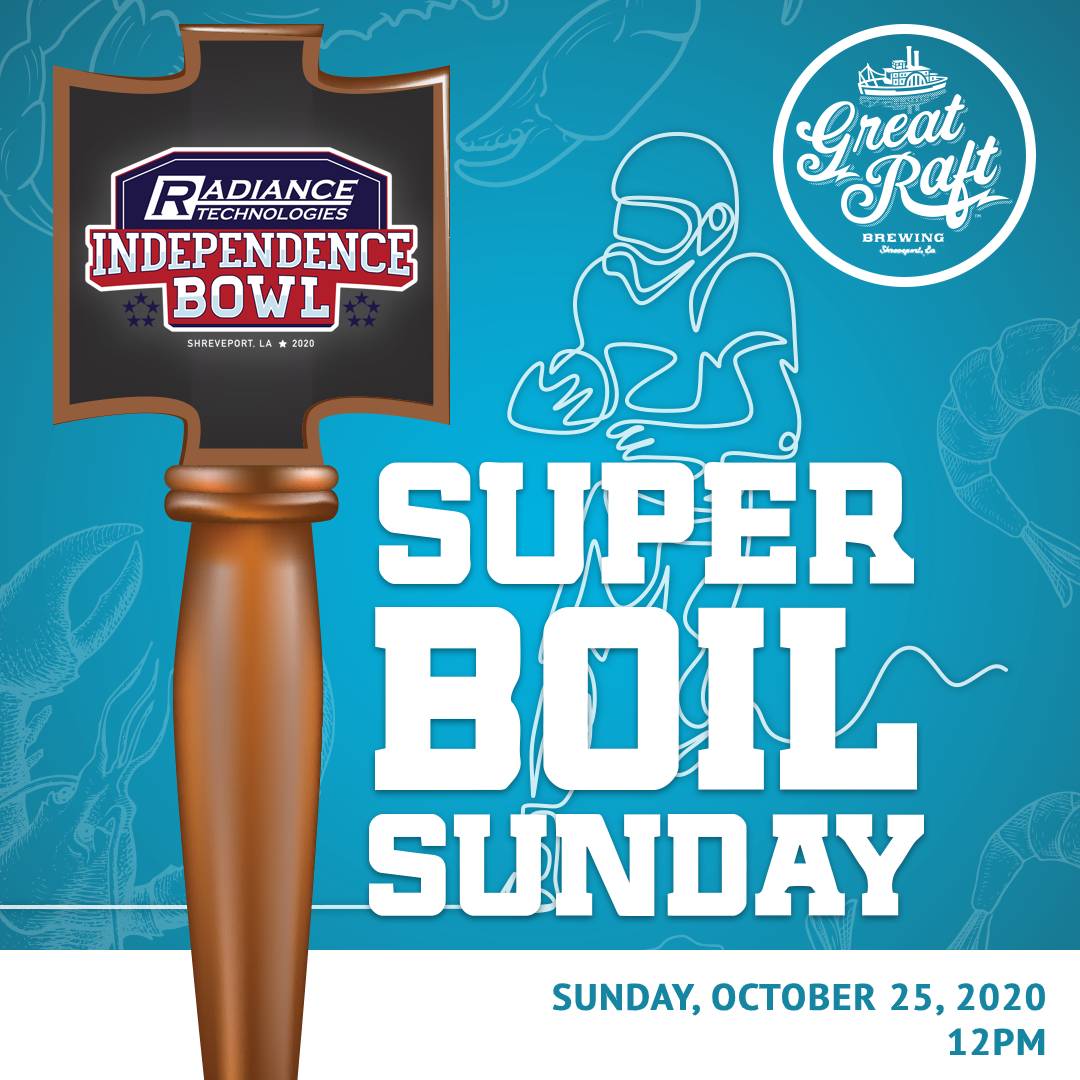 Due to ongoing changes in state regulations as a result of the COVID-19 pandemic, the Independence Bowl Foundation event – Super Boil Sunday – will be moved to the Independence Stadium field and has shifted to a member and member-guest-only event, in compliance with the state and local COVID-19 regulations on public gatherings.
Super Boil Sunday is still slated for Sunday, October 25 from 12-3 p.m., and the event will still feature boiled shrimp, fried fish and char-grilled oysters courtesy of Louisiana Seafood and Shaver's Catering, as well as beer from Great Raft Brewing. The noon National Football League games will be aired on the main video board of the stadium.
This event was previously scheduled as the Annual Crawfish Boil in May but was re-scheduled as Super Boil Sunday due to the shifting state and local COVID-19 regulations. Super Boil Sunday is now for current Independence Bowl Foundation members and member-guests only. To purchase or renew a foundation membership, visit www.radiancetechnologiesindependencebowl.com/foundation-membership-purchase/.
The Independence Bowl Foundation asks that members comply with state and local regulations on public gatherings – including the wearing of face masks to and from tables and standard social distancing guidelines, and members are asked to consider RSVPing for either the first or second half of the event to remain under the capacity on public events established by the state of Louisiana. Priority will be given to those who RSVP. Members can reserve their spot for the event by contacting the Radiance Technologies Independence Bowl office at (318) 221-0712.
ABOUT THE RADIANCE TECHNOLOGIES INDEPENDENCE BOWL:
The Radiance Technologies Independence Bowl – college football's 11th-oldest bowl game – played its 44th-edition on December 26, 2019.  Louisiana Tech recorded the first shutout in the game's history with a 14-0 victory over Miami. The Independence Bowl Foundation announced a five-year agreement with Huntsville, Ala.-based Radiance Technologies to be the game's title sponsor on April 21, 2020 and announced new primary agreements in January 2020 that will bring a rotation of Army West Point and BYU to Shreveport to face off against a rotation of the Pac-12 Conference, American Athletic Conference and Conference USA.
The Independence Bowl Foundation is prevalent in the Shreveport-Bossier City area throughout the year, hosting events to help enhance the economic impact and growth of our community. The Mission of the Independence Bowl is to attract and provide quality, nationally recognized football competition oriented to the Ark-La-Tex region. For more information, visit RadianceTechnologiesIndependenceBowl.com or follow the bowl on Facebook, Twitter and Instagram at @IndyBowl.
Independence Bowl Foundation
P.O Box 1723, Shreveport LA 71166  |  401 Market Street, Shreveport, LA 71101  |  318.221.0712