10th-Annual Youth Clinic Postponed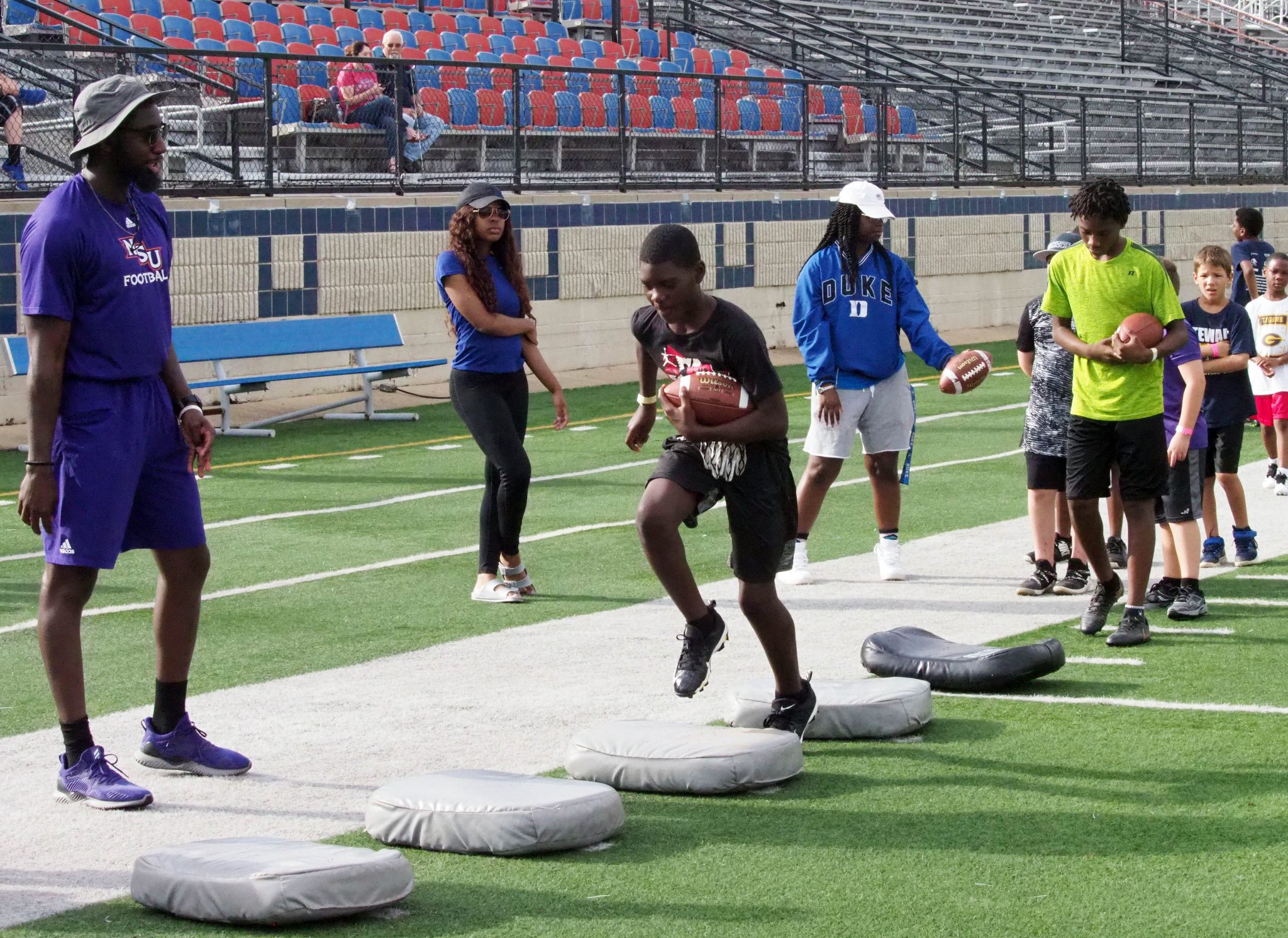 In the wake of the current COVID-19 pandemic, the 10th-annual Radiance Technologies Independence Bowl Youth Football Clinic – originally scheduled for Saturday, June 6, 2020 – has been postponed to a later date.
The date of the free youth clinic that is open to youth from ages five through incoming eighth graders is to be determined and will be announced at a later date. Pre-registration for the clinic is now closed and will re-open at a later date.
For more information on the 2020 Radiance Technologies Independence Bowl Youth Football Clinic, please call the Radiance Technologies Independence Bowl office at 318.221.0712 or email Director of Events and Operations Jeff Butler at jbutler@independencebowl.org.
ABOUT THE RADIANCE TECHNOLOGIES INDEPENDENCE BOWL:
The Radiance Technologies Independence Bowl – college football's 11th-oldest bowl game – played its 44th-edition on December 26, 2019.  Louisiana Tech recorded the first shutout in the game's history with a 14-0 victory over Miami. The Independence Bowl Foundation announced a five-year agreement with Huntsville, Ala.-based Radiance Technologies to be the game's title sponsor on April 21, 2020 and announced new primary agreements in January 2020 that will bring a rotation of Army West Point and BYU to Shreveport to face off against a rotation of the Pac-12 Conference, American Athletic Conference and Conference USA.
The Independence Bowl Foundation is prevalent in the Shreveport-Bossier City area throughout the year, hosting events to help enhance the economic impact and growth of our community. The Mission of the Independence Bowl is to attract and provide quality, nationally recognized football competition oriented to the Ark-La-Tex region. For more information, visit RadianceTechnologiesIndependenceBowl.com or follow the bowl on Facebook, Twitter and Instagram at @IndyBowl.
Independence Bowl Foundation
P.O Box 1723, Shreveport LA 71166  |  401 Market Street, Shreveport, LA 71101  |  318.221.0712