Ticket Renewals for 2020 Independence Bowl Hit the Shelves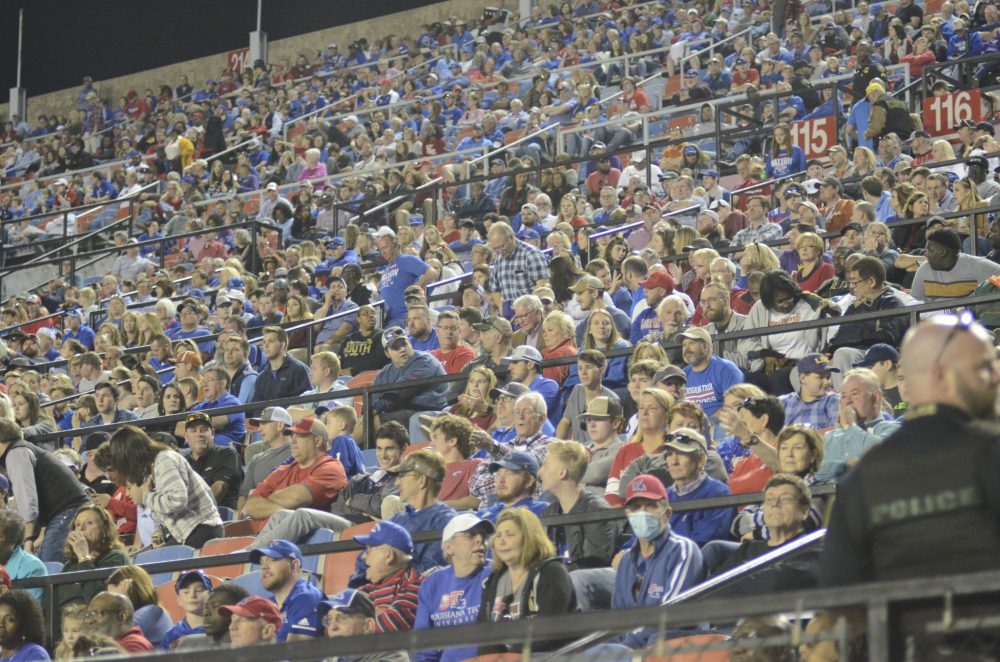 Ticket renewals for the 2020 Independence Bowl are underway now, with fans able to renew their tickets before three deadlines at the end of June, July and August.
The first deadline on June 30 is for fans to renew endzone bench seats, followed by a July 31 deadline for sideline bench seats and an August 31 deadline for sideline chairback and club seats. Fans must renew prior to their respective deadline in order to guarantee their same seats for the 2020 game. Those who renew their tickets prior to the deadline will also receive a coupon for a free quesadilla from Dillas Quesadillas.
Along with renewing ticket purchases for the 2020 Independence Bowl, fans may also pre-purchase parking passes and shuttle passes with their ticket orders. For more information on ticket renewals, fans should contact Independence Bowl Ticket Manager Jeffrey Coye at jcoye@independencebowl.org.
JOIN THE INDEPENDENCE BOWL FOUNDATION 
Along with renewing ticket orders, fans also have the opportunity to become an Independence Bowl Foundation member. Memberships begin at just $200 per year and include benefits such as a game day parking pass and invitations to the Member Crawfish Boil, Annual Meeting, Family Fish Fry, and Team Welcome Party. Members who are 35-or-younger or live 35 miles or more outside of Shreveport-Bossier City may join the foundation as an Associate member for just $100 per year. Fans can get more information on the Independence Bowl Foundation or join the foundation at IndependenceBowl.org/membership/.
ABOUT THE INDEPENDENCE BOWL:
The Independence Bowl, the 11th-oldest bowl game, played its 44th-edition on Thursday, December 26, 2019 at Independence Stadium in Shreveport, Louisiana between the Louisiana Tech Bulldogs and Miami Hurricanes. Louisiana Tech earned their third Independence Bowl victory – defeating Miami 14-0 and recording the first shutout in the bowl's history. The Independence Bowl announced new primary agreements in January 2020 that will bring a rotation of Army West Point and BYU to Shreveport to face off against a rotation of the Pac-12 Conference, American Athletic Conference and Conference USA. The Independence Bowl Foundation is prevalent in the Shreveport-Bossier City area throughout the year, hosting events to help enhance the economic impact and growth of our community. For more information, visit IndependenceBowl.org or follow the bowl on Facebook, Twitter and Instagram at @IndyBowl.
Independence Bowl Foundation
P.O Box 1723, Shreveport LA 71166  |  401 Market Street, Shreveport, LA 71101  |  318.221.0712