10th-Annual Youth Clinic Scheduled for June 6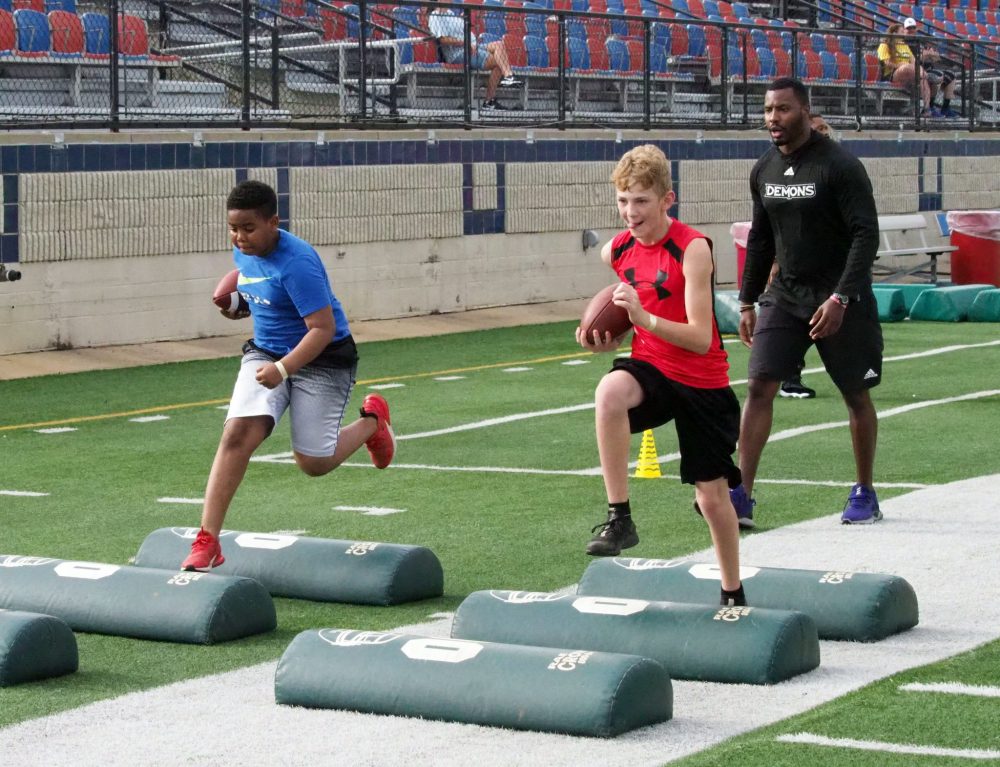 Each year, the Independence Bowl hosts a free youth football clinic, and 2020 marks the 10th anniversary of the Independence Bowl Youth Football Clinic that will be hosted on Saturday, June 6 at Independence Stadium. The clinic will kick off at 8 a.m. and conclude at 11 a.m.
The free Independence Bowl Youth Football Clinic is open to youth from ages five through incoming eighth graders. The youth will be broken into three different age groups: 5-7, 8-10 and 11-and-over. Each youth clinic participant will receive instruction from regional college coaches that will be announced at a later date. Participants that pre-register will receive a free t-shirt, and all youth clinic participants will receive free lunch from Whataburger following the clinic.
Pre-registration is open now, and parents can register their kids online at IndependenceBowl.org/Youth-Football-Clinic/. Registration on the morning of the clinic begins an hour prior at 7 a.m. The clinic will run through 11 a.m. with lunch being served immediately following completion.
Date of the 2020 Independence Bowl Youth Clinic is subject to change. For more information on the Independence Bowl Youth Football Clinic, visit IndependenceBowl.org/Youth-Football-Clinic/.
ABOUT THE INDEPENDENCE BOWL:
The Independence Bowl, the 11th-oldest bowl game, played its 44th-edition on Thursday, December 26, 2019 at Independence Stadium in Shreveport, Louisiana between the Louisiana Tech Bulldogs and Miami Hurricanes. Louisiana Tech earned their third Independence Bowl victory – defeating Miami 14-0 and recording the first shutout in the bowl's history. The Independence Bowl announced new primary agreements in January 2020 that will bring a rotation of Army West Point and BYU to Shreveport to face off against a rotation of the Pac-12 Conference, American Athletic Conference and Conference USA. The Independence Bowl Foundation is prevalent in the Shreveport-Bossier City area throughout the year, hosting events to help enhance the economic impact and growth of our community. For more information, visit IndependenceBowl.org or follow the bowl on Facebook, Twitter and Instagram at @IndyBowl.
Independence Bowl Foundation
P.O Box 1723, Shreveport LA 71166  |  401 Market Street, Shreveport, LA 71101  |  318.221.0712