Kickoff K's Features Runner Heading to Olympic Trials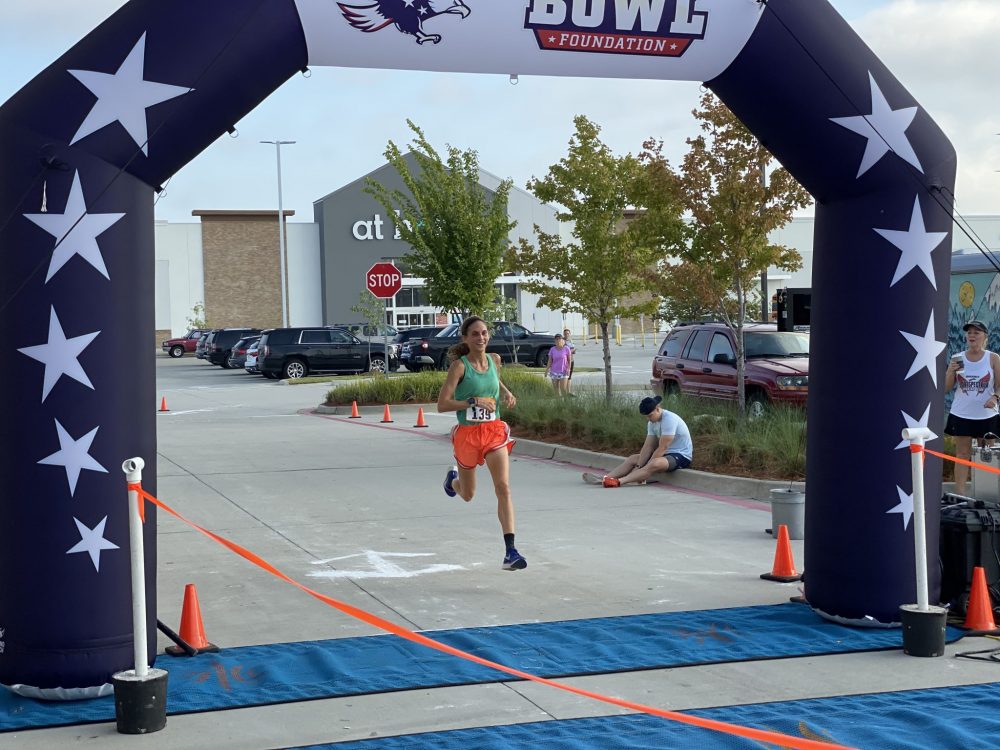 SHREVEPORT, La. – The annual Walk-On's Independence Bowl Kickoff K's 5K and Half Marathon featured many talented runners, including Taylor Dare – the women's half marathon winner. Dare finished the race in 1:19:23.6, which was third overall in both men and women, and she will compete in the 2020 U.S. Olympic Trials in Atlanta, Ga. in February. 
The event had another successful year, with this also being the second year the event included a half marathon. Almost 300 runners hit the streets of the historic South Highland neighborhood early Saturday morning to compete in the two races.
Alfred Kitur was the overall male half marathon winner for the second consecutive year, with a time of 1:16:41.4. Shreveport's Jeremy Elliott won the men's overall 5K with a time of 17:28.3, while Emily Butler, sister of Walk-On's Independence Bowl Director of Events and Operations Jeff Butler, took home the women's overall first place with a time of 25:32.2.
ABOUT THE WALK-ON'S INDEPENDENCE BOWL:
The Walk-On's Independence Bowl, the 11th-oldest bowl game, will play its 44th-edition on Thursday, December 26, 2019 at 3:00 p.m. CT at Independence Stadium in Shreveport, Louisiana. The Duke Blue Devils won their first Independence Bowl in 2018, defeating the Temple Owls 56-27. The Walk-On's Independence Bowl enjoys primary conference agreements with the Atlantic Coast Conference (ACC) and Southeastern Conference (SEC), as well as backup agreements with the American Athletic Conference (AAC) and Conference USA (C-USA). The Walk-On's Independence Bowl and Independence Bowl Foundation are prevalent in the Shreveport-Bossier City area throughout the year, hosting events to help enhance the economic impact and growth of our community. For more information, visit WalkOnsIndependenceBowl.com or follow the bowl on Facebook, Twitter and Instagram at @IndyBowl.
Independence Bowl Foundation
P.O Box 1723, Shreveport LA 71166  |  401 Market Street, Shreveport, LA 71101  |  318.221.0712